We'll help get your foiling quiver together.
We are THE supplier for Lift in the UK. Also we offer wing foil and wingfoil gear and advice.
Current Stock (changes constantly):
New stock
Lift E3 5'4 white 200 V2 foil *boxed* £12000
Lift E3 4'9 blue 200 V2 foil *boxed* £12000
Ozone Wasp 3/4/5m from £789
Lift 32'mast, 250V2 front and 48 rear (THE wing setup) £1385
Lift 5'2 95l wingfoil board £1127
Pre owned
Flysurfer Mojo 4.5 Demo £695
SIC Raptor 3.0 Demo £580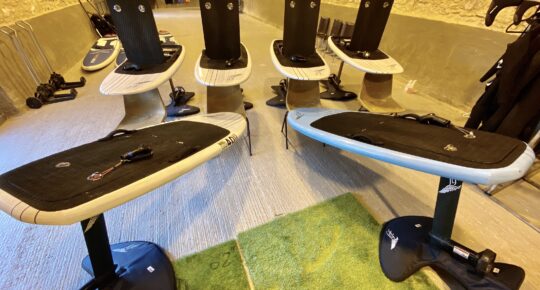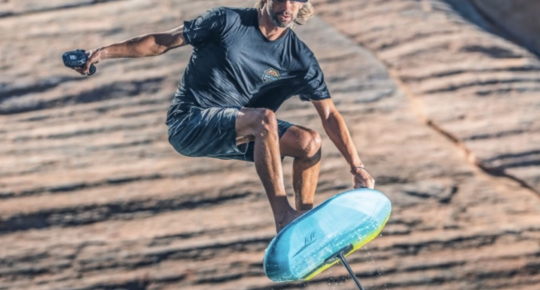 The Brand new Lift 3
We have supplied more Lift eFoils than anyone in the UK. If we don't have it in stock we can get you a new Lift delivered right to your door. We suggest having a chat with one of our team who can guide you to the right combination to suit your needs.
Be aware that these are not cheap toys! Currently a Lift efoil (all sizes) land in the UK VAT and duty paid is £12,000. Sure, there are cheaper competitors but a brief search will pull up images of bent masts, mountings ripped out of boards, constant electronic failures and electrical fires. As the originators, Lift are consistently held as the pinnacle of efoiling. We've used Lift eFoils for hundreds of hours with no issues AND in a tough environment. No battery degradation, no structural or cosmetic issues, no changes in performance. It turns out you really do get what you pay for.
WingFoil and KiteFoil
The great thing about learning to efoil is that at the same time you are learning about 60% of the skills needed to wing foil. This makes it a great way to get started in the popular new sport. Our instructors have been winging since the beginning so we can really help you make the right choices in kit and progression.
We supply wing gear from Cabrinha, SIC, Ozone, Flysurfer and Ensis as we'll as the amazing Lift foil boards, masts and wings ridden by the discerning pros.
We are also kite addicts and are particularly sold on foiling with kites. We love the combination of Flysurfer kites and Lift Foils. Lets have a chat and see how we can help you fly!